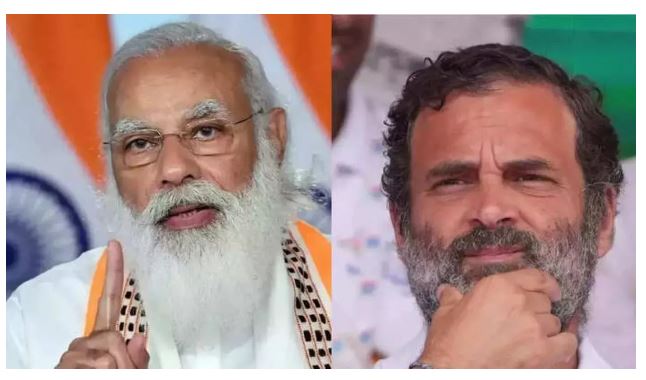 Taking a dig at the beard grown by former Congress President Rahul Gandhi, Chief Minister Pushkar Singh Dhami said that growing a beard does not make a person the Prime Minister. To become like Prime Minister Narendra Modi requires tenacity and sacrifice, which a person living a comfortable life can never do.
CM Dhami made this comment in a program:
Chief Minister Dhami made this comment at a program organized in New Delhi on Friday, which he later tweeted from his Twitter handle. Describing Congress' Bharat Jodo Yatra as an empty one, he said that to become the Prime Minister, you should have the ability to lead the country.
Prime Minister Modi has discipline:
Prime Minister Modi has discipline. They have made sacrifices to serve the country and mother India, they have determination. At the same time, he has completely dedicated his life for the service of the common man and for the upliftment of the person standing at the end.
Chief Minister Dhami said that every worker is equal for our party and organization. He said that behind him becoming the Chief Minister of a young and young age, there is cooperation and blessings of the seniors of the party.
Congress's old association with girlfriend culture: BJP
Hitting back at Congress state president Karan Mahara's allegation that the BJP had left its agents in the party, the BJP termed it as part of the Congress culture. BJP's state media in-charge Manveer Singh Chauhan said that BJP has always taken care of women's respect according to the eternal tradition. As far as the Congress is concerned, this is not a new thing for it.
Even the ministers in the Congress have been openly saying that conspiracies were hatched to assassinate their character. The involvement of many party leaders has come to the fore in such cases. It is a different matter that the Congressmen beat the drum a lot regarding the respect of women and their rights.
Chouhan said that the Congress needs to reflect on the fact that it has been weakened by its policies and intentions. Because of her negative and narrow mindedness, she was punished by the public and today she is marginalised. He said that the Congress is playing with politics and the feelings of the relatives of the victims even on sensitive issues. Be it the Vanantara Resort episode or the Kedar Bhandari episode, the law is taking its course, but the Congress is seeing it as an opportunity.