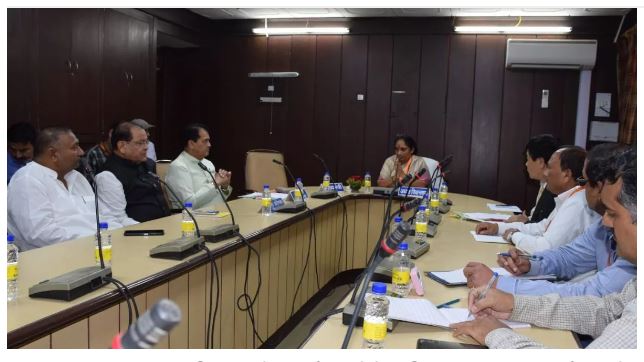 Assembly Speaker Ritu Khanduri Bhushan said that whether the assembly session is in Dehradun or in Gairsain, the Assembly Secretariat is ready for it. He said this in a conversation with reporters after the all-party meeting called in the assembly on Monday.
He told that the session is to be held before December 16. This was discussed in today's meeting. Whatever opinion came out in the meeting, the Chief Minister will be informed about it. As far as the session is concerned, its date is likely to be fixed after November 15. He said that the decision regarding the session has to be taken by the government.
Speaker Ritu Khanduri Bhushan has called an all-party meeting on Monday regarding the upcoming session of the Uttarakhand Legislative Assembly. The Speaker has said that the upcoming session will be discussed in the all-party meeting.
Preparations for the Vis Secretariat completed for the upcoming assembly session:
Assembly Speaker Ritu Khanduri Bhushan says that preparations for the Vidhan Sabha Secretariat are complete for the upcoming assembly session, whether in Dehradun or Gairsain.
He said that even if there is a session in Gairsain, then all the arrangements and necessary preparations related to the session are complete in Bharadisain assembly premises.
Session expected to be convened only after 9th November:
He has expressed the hope that the session will be convened only after the state foundation day on November 9. He said that during the all-party meeting to be held on Monday, discussions are to be held regarding the session itself.
The meeting will be held in the assembly building Dehradun at 3 pm:
Chief Minister Pushkar Singh Dhami, Parliamentary Affairs Minister Premchand Agrawal, Leader of Opposition Yashpal Arya, Mo Shehzad and independent MLAs Umesh Sharma and Sanjay Doval have also been invited to the all-party meeting. The meeting is to be held on Monday at 3 pm in the Vidhan Sabha building, Dehradun.