---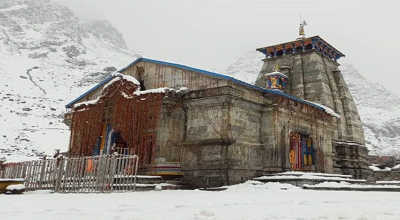 ---
Today, Dehradun received two consecutive rains from 4 am. At the same time, there is still snow in Kedarnath Dham. Due to which some drop in temperature was felt. It is cloudy in some areas and it is raining elsewhere.
There is light sunshine in Mussoorie city. Light rain occurred in Rudraprayag district. It has been raining since morning in Tehri district. It is cloudy in Haridwar, Lohaghat, Rudrapur.
It is raining intermittently in Jaspur, Kashipur, Bhawali, Didihat, Nainital. Pithoragarh has been raining intermittently for the past 24 hours.
After the intermittent rains from the night in Ramnagar, the sunshine brought relief to the Rojedars. After the rain of the night, Champawat received light rain in the morning again. There was overnight rain in Bageshwar.
Even in the high altitude, snowfall continued overnight.
The rain that started in Chamoli district from Tuesday night continued till late evening on Wednesday, while the high altitude areas continued to experience snowfall throughout the night. Altitude areas including Kedarnath, Madmaheshwar, Tungnath, Chandrashila received light snowfall.
On Wednesday, along with Badrinath, Hemkund Sahib, the Valley of Flowers, Rudranath, Lal Mati, Auli, Gorson Bugyal including Niti and Mana valleys received heavy snowfall. Snow has frozen in Badrinath Dham till Devadarshani. The cold has returned to the district once again due to rain and snowfall.
Kedarghati and low-lying areas received rains. The rains have brought new life to the waters on the verge of drying up, as well as the faces of the tenants have blossomed. The rain has added moisture to the land, due to which vegetable and fruit production is expected to be good. Light snowfall occurred in other high altitude areas throughout the day, leading to increased cold in the villages of the valley.
Half an hour hail in Gopeshwar:
There was hailstorm in Chamoli district for about half an hour on Wednesday, causing heavy damage to crops. In Gopeshwar, areas like Mandal Valley, Sonla Bacher, Ghingharan, Pipalkoti, Pokhari, Nandprayag, hailstorms have damaged wheat crops as well as vine vegetables.