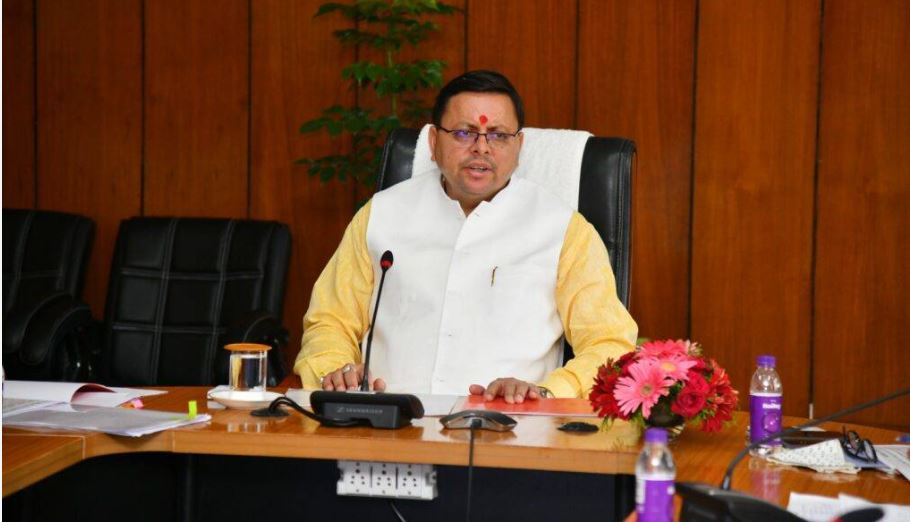 Devbhoomi Uttarakhand has also become proud when India got the chairmanship of G-20. Under the G-20 conference, international events are to be held at 56 places across the country, out of which two have been hosted by Uttarakhand.
These events will be held in Yoganagari Rishikesh:
While giving this information in the meeting organized at the state BJP office on Saturday, Chief Minister Pushkar Singh Dhami said that these events will be held in Yognagari Rishikesh.
Platform to take culture, ideas and social identity abroad:
Chief Minister Dhami said that the state has got the distinction of hosting two international events under the G-20 conference. He said that with the blessings of Prime Minister Narendra Modi, these events to be held in Rishikesh will provide a broad platform to the state to take its culture, ideas and social identity to foreign countries.
It is a matter of fortune for Uttarakhand to host:
BJP's national vice-president and state co-incharge Rekha Verma congratulated the people of the state on getting the responsibility of two G-20 events.
He described it as a golden opportunity for propagation of local culture, behaviour, civilization, management and folk culture. He said that it is a privilege for Uttarakhand to host this and this will give the state a new identity at the world level.
Law on conversion is need of the hour: Dhami
On the other hand, Chief Minister Pushkar Singh Dhami said that Uniform Civil Code is the need of the state of Uttarakhand. It is not against anyone. The Uniform Civil Code will fulfill the mantra of Sabka Saath Sabka Vikas. He said that law on conversion was also the need of the hour.
In a program in New Delhi on Saturday, Chief Minister Pushkar Singh Dhami said that before the elections, he had promised the public that the Uniform Civil Code would be implemented in the state as soon as the government was formed. The government fulfilled its promise by constituting a committee for this.
He said that after this all the states have come forward on this. A law on forced conversion has also been made in Uttarakhand. Under this, a provision of imprisonment of up to ten years was made. Every new work starts in Uttarakhand and what starts here goes to the whole country.
He said that the Vanantara episode is a heinous and heinous act. Immediate action was taken regarding this. All the accused have been arrested. SIT has been constituted. The government is not laxing at all in this matter. The government is determined to give harshest punishment to the culprits.